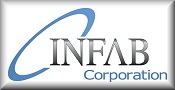 NEW: Scrubbles RX multi-purpose sanitizer spray

This sanitizer is great for use in Cath Labs, Radiology Departments, X-Ray Departments, Nuclear Medicine and other surfaces that need to be germ free. Spray Scrubbles RX on any surface once a week for a 99.9% germ free environment. This product is a wonderful compliment to our "Scrubbles" apron cleaner for a clean and bacteria free apron.

Antibiotic-resistant bacteria have become a major concern for public health officials and health care providers. The antibiotics that were commonly used to treat them can no longer kill these bacteria, sometimes called "superbugs".

Once mainly a problem limited to health care facilities such as hospitals and nursing homes, there is mounting evidence that antibiotic-resistant bacteria are causing serious infection in community settings. The cost of treating MRSA patients in California alone already tops $3 billion a year (LA Times January 2008).

Scrubbles RX is an ethanol based system of products that kills more viruses and germs, for longer periods of time than anything currently available on the global market. In ASTM lab testing, products have remained both active and effective for over 60 days.

The Centers for Disease Control and Prevention reported in October that Methicillin-Resistant Staphylococcus Aureus (MRSA) seriously sickened more than 94,000 Americans in 2005 and almost 19,000 died, making it far more common and dangerous than previously believed. By comparison 17,000 Americans died of AIDS-related causes that year (LA Times January 2008).

Scrubbles RX has been approved by the EPA and FDA and tested to kill 99.9% of all viruses, bacteria, molds and fungus on any surface.

Note: Brush included
Click here for a product MSDS Sheet.



| | | |
| --- | --- | --- |
| Stock # | Description | Your Price |
| 683440 | Scrubbles RX - 16 oz. bottle with brush | $36.27 |
| 683444 | 1 Gallon Refill bottle | $117.88 |
| 683552 | Scrubbles RX Wipes, 1 Tub of 180 Count | $47.54 |