Infab Brand Thyroid Collars
One size fits all fully adjustable thyroid collar featuring a comfortable fit with hook & loop fasteners in back. Large protection area, and the easy on/easy off convenience of hook and loop fastners. Available in any of Infab's colors and trims. All collars can also be easily monogrammed for easy, quick identification. For customers who prefer a thyroid collar with NO edge trim, the model NST model lacks any edge trim. This allows the thyroid collar to be more flexable and very comfortable to wear. The NST includes the same great features, protection, and comfort as the TCV.

Fits up to size 18" neck.

Protection: 0.50mm
For Color Chart, Click here:

Worried about losing that collar? Order stock # KTC and Infab will sew on a one inch webbing strap including a 'mini-buckle' that attaches the apron to the collar. Quick release whenever you need. Never lose your collar again! Order at time of apron and collar purchase.


NOTE: Attached or Tethered Thyroid Collars can ONLY be ordered when ordering with an apron from the same manufacturer. We are unable to attach collars from one manufacturer onto the apron of another manufacturer. Thank you!










Stock #

Description

Your Price

TCV-S1

Standard Thyroid Collar
WITH Edge Trim.

$70.00

TCV-M1

Standard Thyroid Collar
WITH Edge Trim.
(Larger size than TCV-S1)

$75.00

NST-S1

Standard Thyroid Collar
NO Edge Trim.
(Increases edge flexibility!)

$80.00

NST-M1

Standard Thyroid Collar
NO Edge Trim.
(Larger size than NST-S1)

$85.00

KTC

Optional Strap Attachment to Apron

$9.00

SNME

Script Monogram (20 Char/line)

$24.00

BNME

Block Monogram (20 Char/line)

$24.00








Optional Monogramming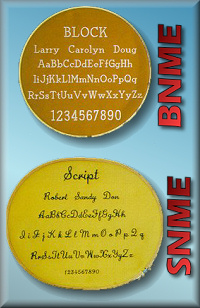 | | | |
| --- | --- | --- |
| | Disposable Thyroid Collar Covers. | |




Box of 50 count.
Keep multi-user collars sanitary.
Helps prevent cross-contamination.
Provides patient confidence in cleanliness!
50 Disposable Tissue-poly covers per box.




| | | |
| --- | --- | --- |
| Stock # | Description | Your Price |
| TCC | Box of 50 Disposable Collar Covers | $125.00 |




---
Please Note: All

offices will be closed Thursday & Friday, November 27th & 28th, 2014

for the extended US Thanksgiving Day Holiday weekend.
We will re-open, at 8am Pacific Standard Time, Monday, December 1st, 2014. Have a safe and happy holiday!
For order methods and policies, please click here.





E-Mail Sales

Telephone




Phone Lines open...

8am - 5pm Monday-Friday (Pacific/West Coast Time)

Toll-Free (US): 800-827-XRAY (800-827-9729)
Toll-Free (US): 866-PNW-XRAY (866-769-9729)
Skype: pnwxray
Phone: 1-503-667-3000

Download our order form
and then...Fax Your Order
24 Hours a day!
1-503-666-8855




P.O. Box 625 * Gresham, OR 97030 * U.S.A.
This web site is our catalog, no printed catalog is available. - Please keep checking back, changes to this site are made daily.
Every effort is made on our part to keep all posted prices up to date, however we can not guarantee the accuracy due to notification delays by the manufacturers.
Purchase Orders accepted only upon approval of credit - Min. $500 opening order for new open CHARGE accounts.
All other orders (Cash, Credit Card, etc) subject only to a $30 product minimum order!




©1997-2014 Pacific Northwest X-Ray Inc. - Sales & Marketing Division - All Rights Reserved