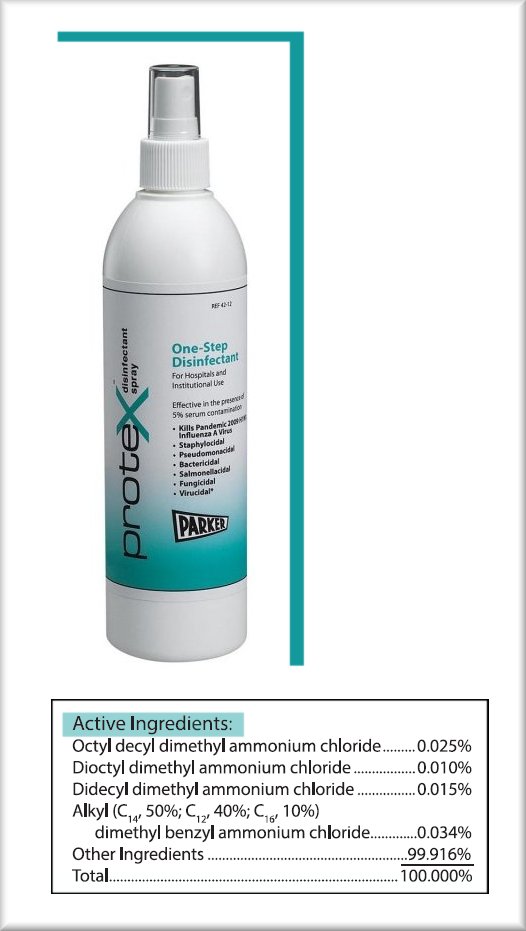 Clean & Disinfect Ultrasound and All Other equipment.
Contains NO alcohol, phenol or glutaraldehyde.
Safe for transducers, probes, etc.
Effective bactericide, fungicide, & virucide.
PreMixed, no need to add H20 to the bottle.
Use after each patient.
250ml bottles; one (1) dozen bottles per case.

Choose PI-SprayII™ for Mammography; perfect for compression plates, receptors and equipment.



Stock #

Description

Kills:

Qty

Your Price

PDG-L12

PI-Spray™ Clean & Disinfect
for Ultrasound

MRSA
Avian Flu
HIV-1

12 Bottles
(250ml each)

$114.00

PDM-C12

PI-SprayII™ Clean and Disinfect
for Mammography

MRSA
Avian Flu
HIV-1

12 Bottles
(250ml each)

$114.00

USA-PRX

ProteX™ Clean and Disinfect for H1N1
around Ultrasound

MRSA
H1N1
HIV-1

12 Bottles
(250ml each)

$118.00